I apologize for not keeping you more up to date on the UGA Teaching Dairy Renovation project in Athens, GA.  I have been on maternity leave since end of September.  I can tell you that students, faculty, staff, producers, and the general public are going to be greeted with a nice facility that was a long time in the making!  Until I reveal the final pictures, I wanted to share with you some of the pictures from the last third of renovations in December. I really hope that some of you that happen to read this are as excited as we are!  Dairy Production in Spring 2017 will be the first class to use the brand new facility!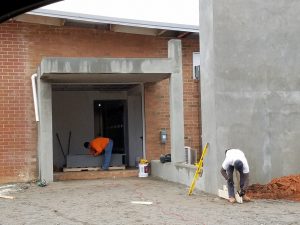 New Front Entry to Greet You!!!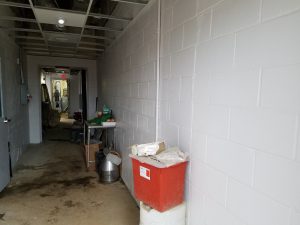 A nice solid wall to protect parlor from classroom and classroom from parlor!
Working Area
Management is going to feel spoiled with their new office space!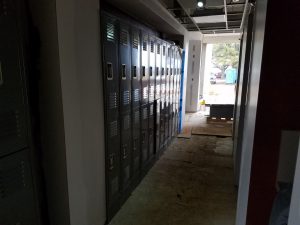 Student employees will have their own lockers and work check in space here.  Two new restrooms are off this hall that leads from the new foyer to greet everyone that comes for a visit.