I wanted to provide everyone with updated pictures of the new Dairy Classroom facility.  This is really the point where you need to look at the before photos to compare to those below.  We are so grateful for the financial contributions made by various groups at this University that made this much needed renovation possible.  We cannot wait to hold our first class in this new facility and hopefully host industry groups in the near future.
One of our final steps in to come up with nice signage to go on the large concrete wall out front.  Should it be a metal dairy cow with UGA?  Maybe just "UGA Dairy Farm"?  Or should we think of a barn quilt?  Any ideas/help/suggestions those of you that are creatively minded are welcome (email to jfain@uga.edu)!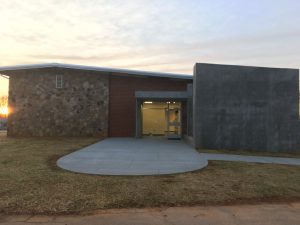 New Entry.  Welcoming!  I see benches and students gathering before and after class.  Perhaps we'll just have students "hanging out" at the dairy farm now!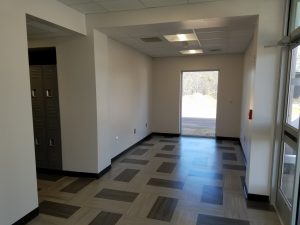 New foyer for student meetings that will house dairy farm information and historical items.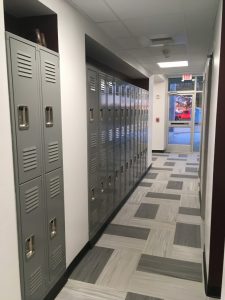 Student workers now have lockers!  They'll feel so spoiled.  New restrooms are located across the hall.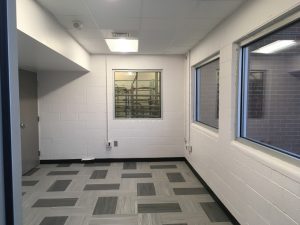 New, usable office space.  Prior to renovations, the classroom area served not only as a classroom but the farm office as well.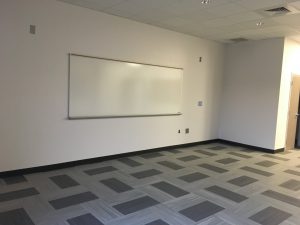 Classrom.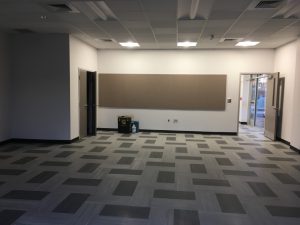 Classroom.  Cleaner, larger, brighter, etc.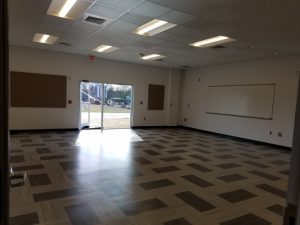 Still have our large windows to daydream…I mean look at farm activities, during class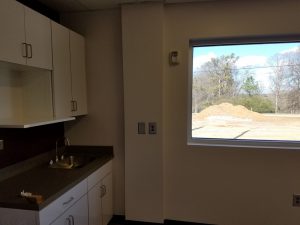 New break room for farm staff