It has been another exciting week in Colquitt County agriculture. Growers are busy planting this years cotton and peanut crop. The corn crop ranges from V3 to V8 and the wheat crop is starting to dry down. The current weather forecast calls for low rain chances in the immediate future.
Grasshoppers: I have been getting a report or two of elevated grasshopper populations in strip till fields.. According to Dr. Phillip Roberts, UGA Cotton Entomologist, control of grasshoppers is recommended when plant damage is occurring, grasshoppers are present, and plant stands are threatened. Nymph (wingless) grasshoppers are relatively easy to control with insecticides. However control of adult (winged) grasshoppers is more difficult. High rates of labeled pyrethroids have performed
fair to good on adults (control of adults or "flyers" is difficult). Dimilin, which is an insect growth regulator, provides good control of nymphal grasshoppers and has provided good residual activity in field demos, but it takes a few days to cause mortality. Dimilin will not control adult grasshoppers. According to Dr Phillip Roberts, acephate applied at higher rates would be an option for control (0.75 lb).
What pre emerge herbicides do I use on my cotton? I am glad you asked because Dr. Stanely Culpepper has provided four pre-emerge options for cotton growers. They are listed below.
1) Brake + Reflex or Brake + Warrant PRE
2) Diuron + Warrant PRE
3) Reflex + Direx or Reflex + Warrant PRE
4) Treflan/Prowl incorporated followed by Reflex + Warrant or Direx PRE
(For conventional tillage production, tillage alone can be effective but the single most effective program would be a split Reflex system where part of the Reflex (plus Treflan or Prowl) is preplant incorporated into moist soil prior to planting with the rest of the Reflex plus another residual herbicide applied preemergence right after planting)
What about herbicide rates?
1) Brake at 1 pt/A is an effective rate in mixtures but will require > 0.5" rain/irrigation to become fully active.
2)Warrant at 32-40 oz/A, for most soils, is in order. Effective on most grasses, pigweeds, and is essential for
spiderwort.
3) Direx at 10-16 oz/A is needed for most soils; lower rates on sands or under intense irrigation.
4) Reflex at 10-12 oz/A is ideal for most soils when used in these mixtures; best option for Palmer.
NOTE: Add paraquat if pigweed emerged; jar test advised if mixing with Brake.
How do I minimize injury from my pre emerge herbicides in cotton? Cotton injury caused by the pre emerge herbicides is an issue that many growers face every year. Below are some tips to hopefully minimize injury from PRE herbicides.
Plant high vigor seed into moist soil (preplant irrigation often needed if available).
Shallow planting depth increases herbicide injury potential.
Apply proper PRE residual herbicides within 24 hr of planting.
If feasible, irrigate between 30 hr after planting and prior to 24 hr before emergence. Then do not irrigate again until at least 5 days after emergence. Most often, the greatest damage occurs when the first irrigation/rainfall event happens during emergence.
Irrigate to develop a perfect cotton stand; however, limit irrigation events during the first two weeks after planting to as few as possible after activating residual herbicides.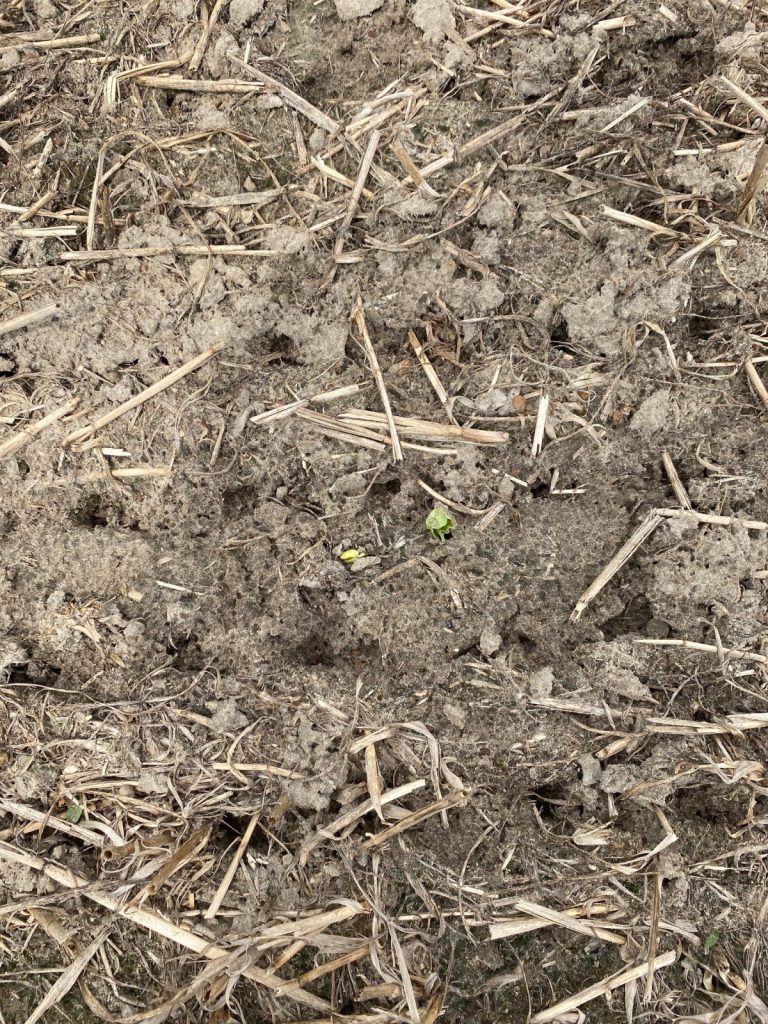 How do I control volunteer peanut in cotton? That has been the question of the week. Control options include:
1. Roundup + Liberty or Roundup + dicamba are effective; peanut must be larger than a saucer plate for consistent control by Liberty alone.
2. Sequential Roundup applications are almost always needed with the continual emergence of peanut.
3. For residual control, Cotoran + Staple is currently the best option with only fair control.
How do I manage nematodes in cotton? This is an excellent question and numerous research projects have been conducted in Colquitt County in regards to southern rootknot nematodes. Planting resistant varieties will protect the plants from damage without the use of nematicides and will also help to reduce growth of nematode populations that will affect the cotton crop next season. Examples of nematode resistance cotton varieties for 2023 include DP 2141NR B3XF (root-knot and reniform resistance), PHY 443 W3FE (root-knot, reniform, bacterial blight resistance), PHY 411 W3FE (root-knot, reniform, and bacterial blight resistance), DG 3644 B3XF (root-knot and reniform resistance) and ST 5600 B2XF (root-knot nematode). There are also other varieties that have only resistance to root-knot nematodes.

If you choose not to plant a nematode resistant variety then Dr. Bob has several points to consider.
1. Know the type of nematodes and the size of the population in your fields. This is best accomplished with samples taken after harvest in the previous season. However, because of the generally warm winter of 2022-2023, soil samples taken now before planting may be helpful in the decision to plant a nematode resistant variety or to use a nematicide. Some nematodes, such as
the ectoparasitic sting nematode, may be an easier target because they stay outside the root and are more exposed to the nematicide. Knowing the population size helps to determine which nematicide, fumigant (Telone II), granular (AgLogic 15G), liquid (Velum), or seed treatment (e.g. AVICTA, Copeo, BIOst, or Trunemco) is likely to best provide the needed protectio n to the cotton crop.
2. Averland FC nematicide (active ingredient abamectin) is a new product for 2023. As there is very little data available for the efficacy of Averland at this time, growers should use caution before whole-scale replacement of products that have proven effective in the past. UGA Extension will have additional data on Averland FC after the 2023 season.
3. Once the furrow is closed, the only additional option for nematode management available to growers in a foliar application of oxamyl (Vydate-CLV or ReTurn XL) at about the 5th true leaf stage to possibly extend the protective window of nematicides applied at panting.
As noted above, nematode problems for corn growers have been widespread again in 2023. I suspect that the combination of a warmer "La Niña" winter coupled with corn-behind-corn has led to such problems. Cotton growers should also anticipate increased problems with nematodes in 2023 for similar reasons.
5. Getting the most out of a nematicide requires using the right product at the right rate. It also requires consideration for environmental conditions as well. For example, fumigation with Telone II is affected by soils that are too wet or too dry at time of application and by significant rain events after fumigation. Likewise, granular products such as AgLogic 15G require some soil
moisture to be activated and also taken up into the roots.
I recently got a question about peanut herbicide programs. Which one is the best, well it depends. The illustration below shows what weed control programs Georgia Peanut Achievement Club winners do on their farms. Twin rows were utilized by 93% and Valor was used on 100% of the growers in this program.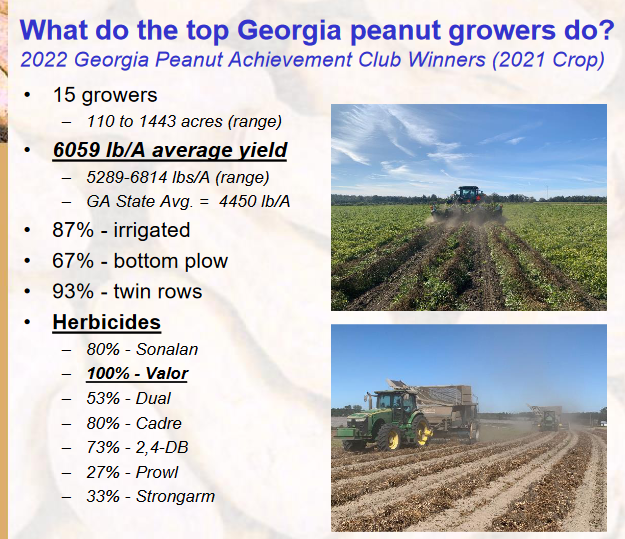 How much do I need to water my corn? The area corn crop ranges from V3 to V8. Rainfall last weekend ranged from 0.5 to 4 inches across Colquitt County. According to the UGA Weather Network, evapotranspiration rates have been about 0.2 inches per day. The illustration below shows the evapotranspiration rates from the Sunbelt Expo weather station from May 1 through May 4.

As growers are topdressing this years corn crop so does the irrigation requirements. When the crop reaches the six to eight leaf stage water requirements approach 0.2 inches per day. The early season requirements are listed below.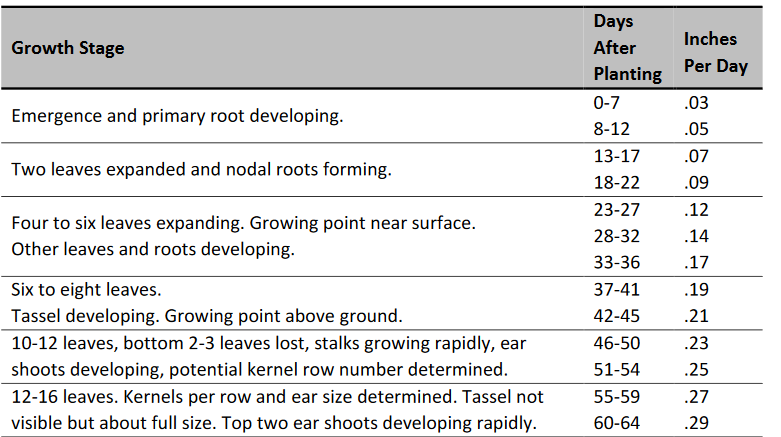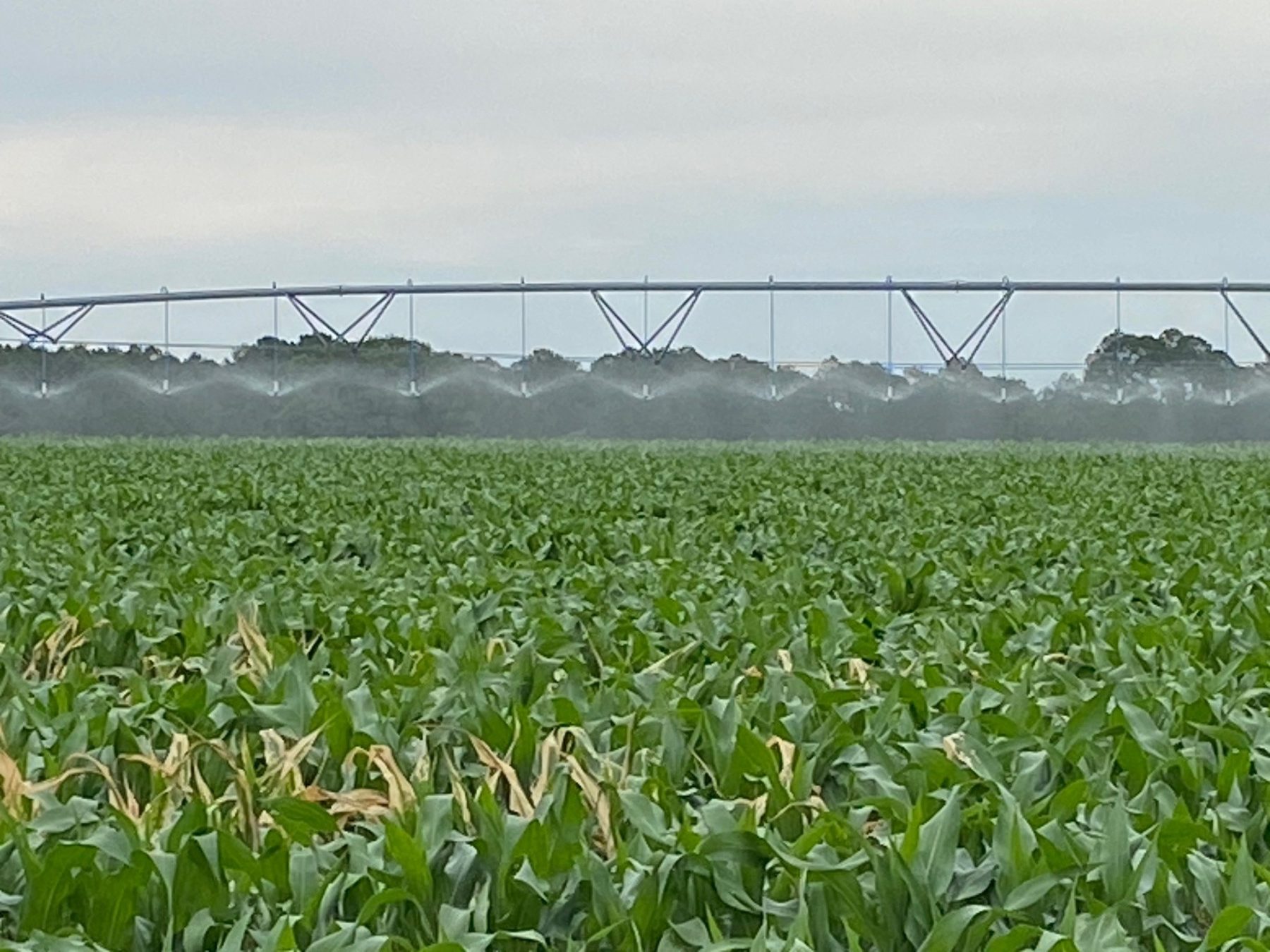 If you have questions please contact your local county Extension agent.
Have a great weekend,
Jeremy M. Kichler
Colquitt County Extension Coordiantor