The 2022 Georgia Pest Management Handbook is available for purchase.  The Commercial Edition of the Georgia Pesticide Management Handbook includes two volumes. They can be purchased HERE.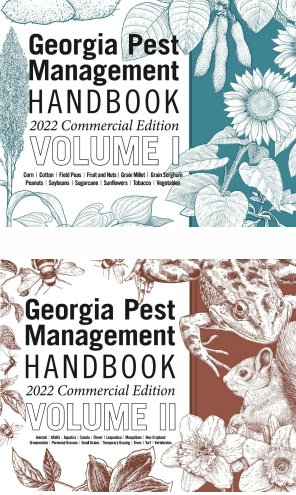 Volume 1 covers recommendations for cotton, corn, soybeans, sorghum, peanuts, sugarcane, sunflowers, tobacco, vegetables, fruits, and pecans.

Volume 2 covers recommendations for mosquitoes, livestock, poultry, forages, small grains, canola, stored products, ornamentals, turf grass, vertebrates/wildlife, and aquatics. Cultural, biological, physical, and other types of control are recommended where appropriate. Both volumes cover pesticide safety, rate and dosage calculations, sprayer calibration, pesticide resistance management, and protecting honeybees from pesticides.

Your purchase will include both volumes. Books are spiral bound with water-resistant covers. The set is $75.00.   Beginning in 2022, the Home and Garden Edition will be updated biennially and the price for this volume is $20.00.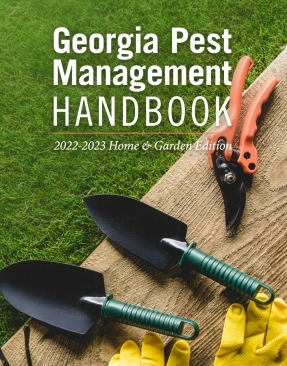 If you would like to view this resource on line it is available HERE.