By Maria M. Lameiras for CAES News
From field to stream-ing, University of Georgia College of Agricultural and Environmental Sciences faculty members had to quickly transition to remote course delivery after spring break. Learn how these seven faculty members tackled distance learning:
Professor Nick Fuhrman, Department of Agricultural Leadership, Education and Communication;
Assistant Professor Jillian Bohlen, Department of Animal and Dairy Science;
Associate Professor David Berle, Department of Horticulture;
Associate Professor Robert Dove, Department of Animal and Dairy Science;
Assistant Professor Paul Severns, Department of Plant Pathology;
Professor Melissa Mitchum, Department of Plant Pathology; and
Associate Professor Jeff Mullen, Department of Agricultural and Applied Economics.
Read the feature story at agdawgextras.shorthandstories.com.
Authors:Maria M. Lameiras
Experts/Sources:David Christian BerleRobert DoveJeff MullenJillian BohlenNick FuhrmanMelissa G MitchumPaul Severns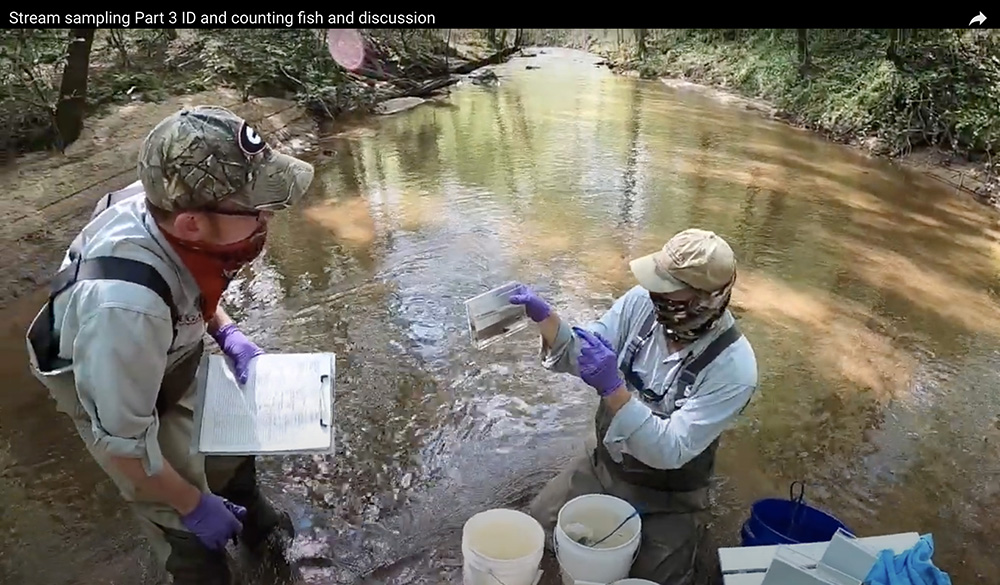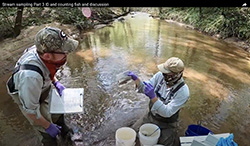 UGA faculty Nick Fuhrman and James Shelton perform stream fish sampling for their "Natural Resource Management for Teachers" lab.