Corn Harvest
Some are done, but for some harvest continues.  With possible shower delays, there is a chance for weeds like morningglories, which can lead to high moisture and trash, stopped up combines and slowed progress.
According to Dr. Prostko, "Growers who have annual morningglory problems might want to consider a harvest-aid application of Roundup + Aim to help desiccate the MG vines and facilitate harvesting.  No miracles here though but best we have."  Once the corn stalks dry and light gets to the ground, the morningglory will come.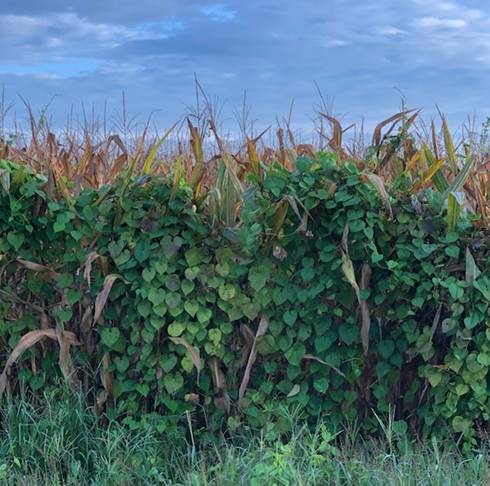 Disease Update
Peanut
Dr. Kemerait shares with us that Peanut Rust has been found in Tifton, so that means it is likely in other places. We have not seen any in this area, however, with current weather conditions, peanut rust could develop quickly.  Stay on a good fungicide program, effective against our important diseases, including rust at this point.
Research demonstrates that tank mixes of chlorothalonil with Alto (cyproconazole), tebuconazole, Proline (prothioconazole), and likely Domark (tetraconazole) are good for rust and leaf spot control.  Elatus is also very strong against rust disease.
Dr. Kemerait suggests, if there is rust found in a field, to shorten the spray interval and make applications on a 10-day interval.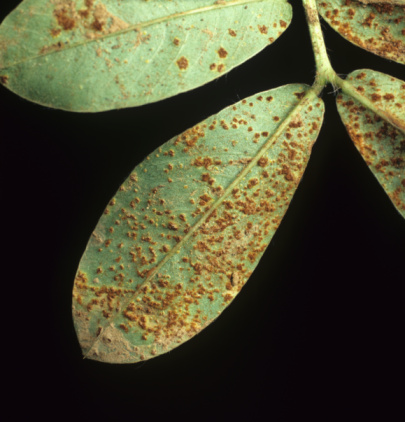 Cotton
Areolate Mildew has been found and conditions are very good for spread now.  However, that does mean that you should spray a fungicide.  According to Dr. Kemerait, Cotton within 3-4 weeks of defoliation should be "safe".  Cotton in fields where the disease has not been detected likely do not need to be sprayed yet.  Should you find a field already severely affected by areolate mildew or target spot, there is likely no benefit from spraying.  Where yield potential is low, there is likely no need to spray.  Should you need to spray, Priaxor is currently the "top" cotton fungicide, but azoxystrobrin is effective when used timely.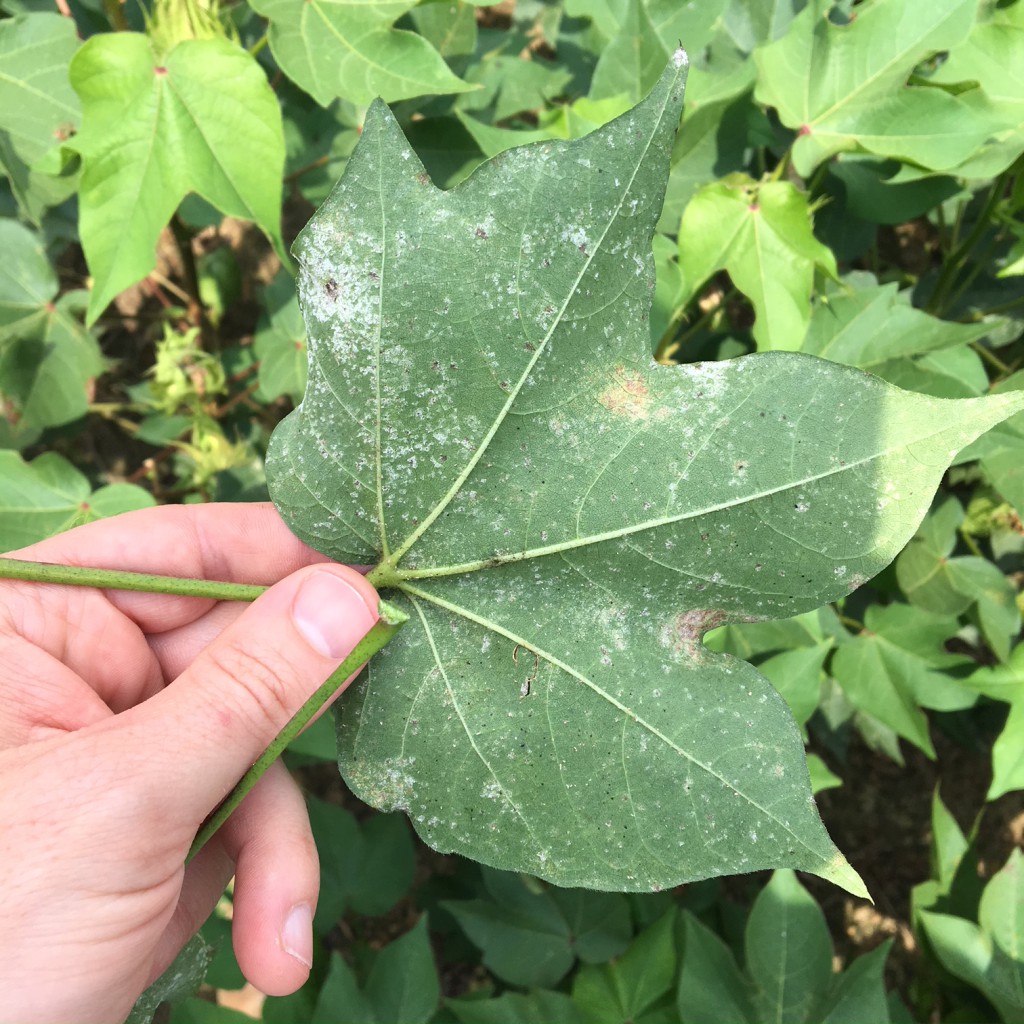 If you have any questions or concerns, please contact the Burke County Extension Office.